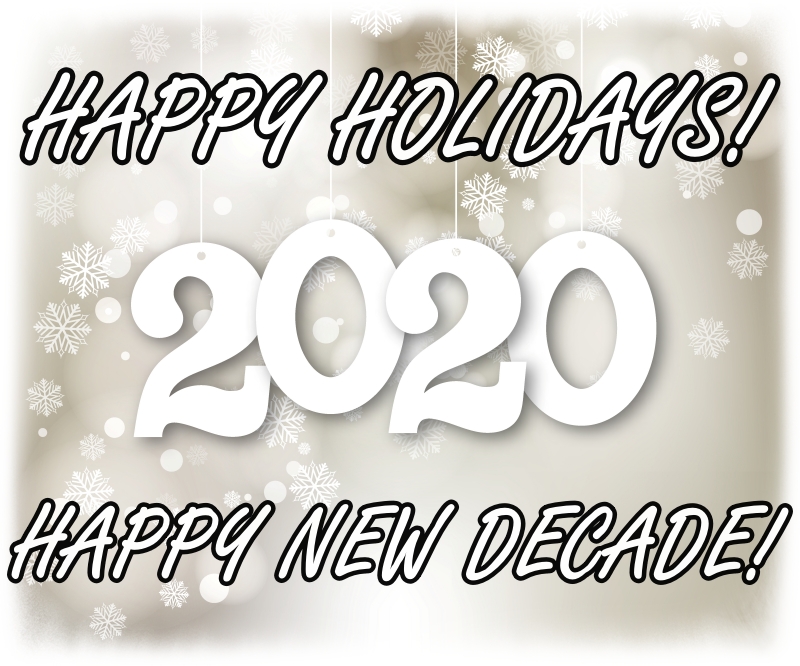 The holiday season comes with a lot of different celebrations. Christmas. Hanukkah. Kwanzaa. Yule. Solstice. Bodhi Day. Saturnalia. Pancha Ganapati. Modranicht. Human Light. Malkh. Boxing Day. Chalica. Soyal. Salgirah. There are many more. Some are of recent origin; some are very old.
At the root of nearly all of them, however, is a wish for peace, gifting (literal or figurative), and an appreciation of new beginnings – long darkness giving way to light and hope.
A New Decade
This New Year's Eve marks the turning of a decade – out of the teens and into the twenties. I know: some will take issue with that statement, believing that the new decade will begin on January 1, 2021, that 2020 is the last year of the decade of the teens. I remember similar discussions when the aughts gave way to the teens.
The argument for deeming a decade to begin on the "one" year is that the very first year of the calendar was Year One, not Year Zero. Thus, the tenth year of that very first set of ten was Year Ten. That means, so say the calendar pettifoggers, every decade since the first also must use the zero year as its last.
Hogwash.
I won't capitulate. When you're nineteen one day and twenty the next, it's a pretty big deal. You don't have to wait twelve more months to say you're "in your twenties" and no longer a teenager.
And for those of us a bit further down the track, turning 40 or 50 or 60 is far more significant than 41, 51, or 61.
A Holiday Wish
So, it's not just another New Year's Eve. It's a New Decade's Eve. And when I say "Happy New Decade" along with "Happy Holidays," know that I wish for you a brilliant future, brimming with potential and good fortune, to follow a peaceful, joyful, and safe holiday season. No matter what label you apply to your celebration.
Happy Holidays and Happy New Decade!
See you in the Twenties!